Welcome to Rose Medical Practice
Welcome to our website!
Rose Medical Practice is based in Huddersfield, West Yorkshire and our GP Partners are Drs Singh & Saggu. We are an NHS service.
As well as a source of information about our practice, the staff, and the services we provide, we hope you will use this website as a useful resource for other health-related information.
We are open for new patients to register, just click on the new patient's button above.
Please have a look around and do send us some feedback if you like. We can use your ideas to improve our online services and further develop the content of this site.
Please Note: The wearing of face-coverings and distancing will still be required in our building.
Opening Times
| | |
| --- | --- |
| Monday | 08:00 - 18:00 |
| Tuesday | 08:00 - 20:00 |
| Wednesday | 08:00 - 18:00 |
| Thursday | 08:00 - 18:00 |
| Friday | 08:00 - 18:00 |
| Saturday | Closed |
| Sunday | Closed |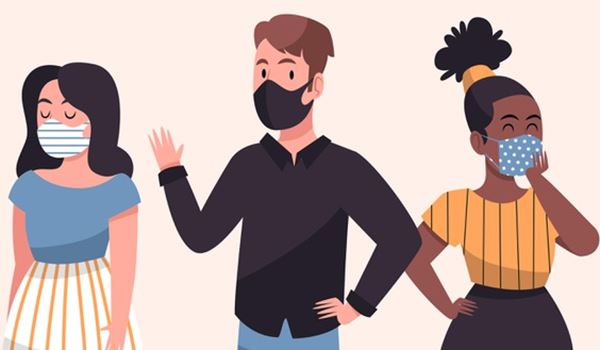 Don't make us ask, wear a mask!
There is a rise in a variety of respiratory illnesses in our local area. Therefore all our staff and visitors need to wear a facecovering while in our building to protect vulnerbale staff and patients.
If you havent yet had your flu vaccine to protect yourself from the influenza virus, please ask at reception.
If you are not up to date with your Covid vaccinations please call 119 or visit Book or manage a coronavirus (COVID-19) vaccination - NHS (www.nhs.uk)
If you are over 65 years old or have a long term condition you may qualify for a Pneumonia Vaccination - please ask at reception to see if you are eigible.
Keep up to date with the latest practice news
Children's Flu Campaign
Our Children's Flu Campaign starts mid-September. We'll be in contact to invite eligible children shortly. We will be running children's clinics from 20th September 2023.
Have you thought about why flu vaccination is essential? Having your child vaccinated, if eligible, doesn't just protect them but it also helps to protect other vulnerable people.

You probably won't be surprised to learn that children are more likely to spread flu! Having your child vaccinated can help to protect them and you.

Flu is a severe illness; it's far worse than the usual winter cough or cold. You may feel achy and shivery and have a high temperature. Most people recover in around a week, but for more vulnerable people, this can lead to complications. Vaccinating your child against flu, if they're eligible, can help to protect everyone!

If you have a child aged 6 months to 17 years old and we've contacted you to offer a flu vaccination because they or someone they live with is at higher risk from flu, please don't delay in making an appointment for the flu vaccine; it might save a life.
Certain medical conditions mean that a child is at higher risk of complications if they catch the flu. If they fall into this category and are between 6 months and 17 years old, they are entitled to a free flu vaccination.

With COVID-19 still active in the community, we need to reduce the risk of the NHS becoming overwhelmed. You can help by bringing your child for a flu jab, if we have invited them.

If you have a religious or ethical reason for declining the flu vaccination for your child, this year we can offer an alternative.